SATELLITE IN THE SKY OF HOME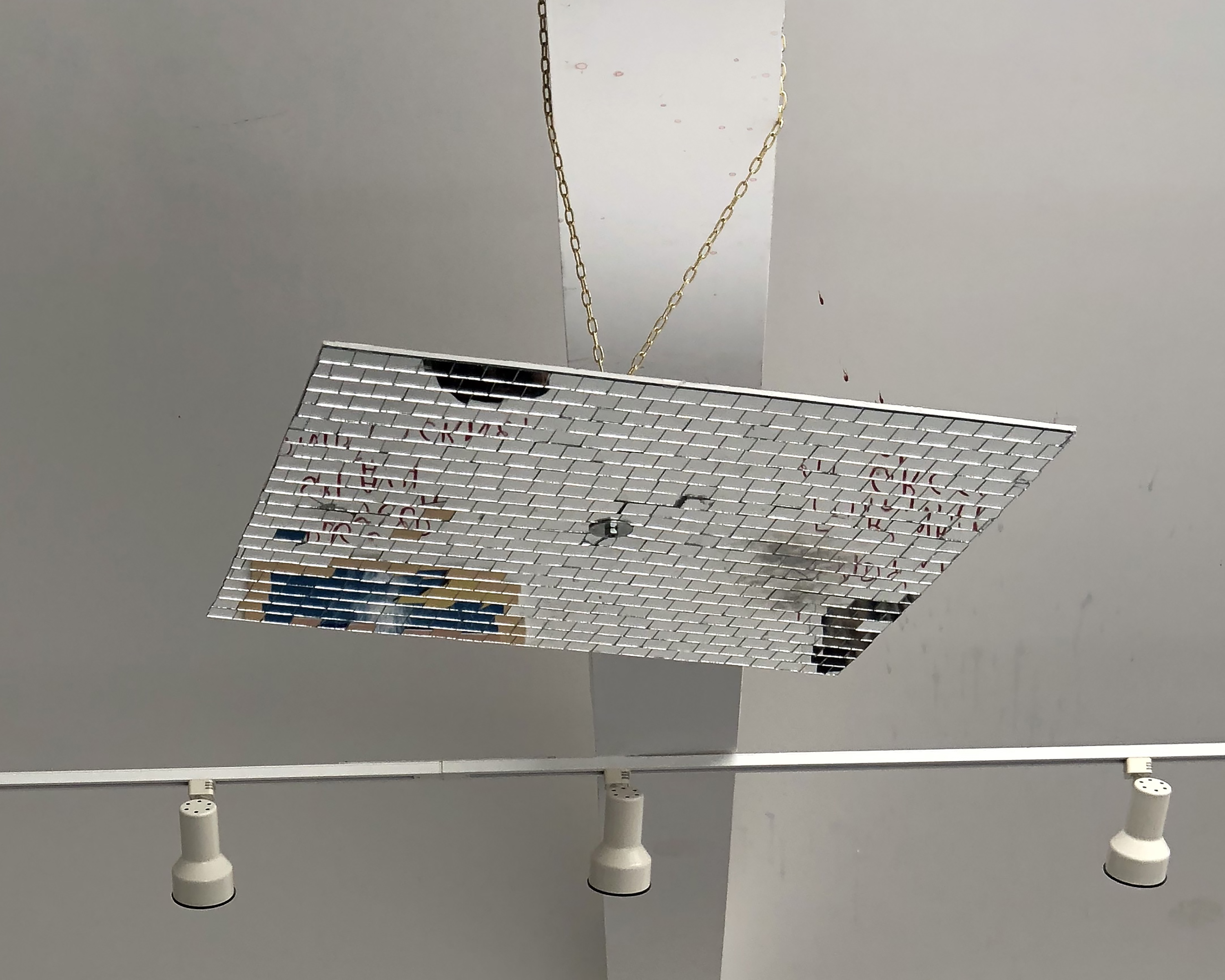 Satellite in the Sky of Home, 2018
mirror glass tile on foamboard with hanging apparatus
30" x 36" x 36"

When those living under war look up at the sky of home, they see satellites. They see the reality that they live under. Versus the disco ball, this work sends back the image of oppression, not glamour. A constant awareness of the condition is evident and escaping it is unrealistic. Tiles take on incoherent shapes and appearances alluding to the irrationalities of this life. The reflected image––just like the despotism of this circumstance––is omnipresent.

This work was exhibited at the San Francisco Art Institute.